ABOUT MARY
About Mary's Photography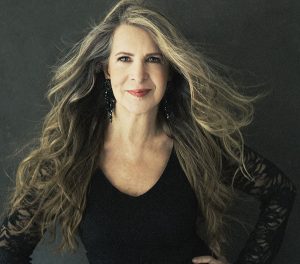 Hi, everyone!  My artistic eye, camera skills and great connection with my clients are key ingredients in my beautiful photographs.  I like natural lighting and I ease you into wonderful poses.
I love to photograph women who say they are not photogenic.  I know how to bring out your best.  All women are beautiful and my photos will change the way you see yourself!
My portraits are fashion-inspired.  I absolutely love to photograph women, and it is my privilege to capture your beauty and your life… A photograph capturing the true beauty of a woman is powerful, transformational and life changing.  It fills me with joy to take these wonderful portraits!
In addition to the fun we have during your photo shoot, years from now you'll cherish your heirloom photographs.  You'll see how beautiful you are.  I capture your beauty, any age, any size… forever.  You're the star…. Let's create memories!
"A girl should be two things: classy and fabulous." Coco Chanel
BIOGRAPHY
---
I'm a contemporary portrait photographer.  I've been a passionate photographer for years.  I've lived a wonderful life, have traveled widely and speak four languages.  My photography has opened many doors.  I have photographed and interviewed fifty salsa music Superstars for my book Salsa Talks!  My photos have been published in magazines and newspapers, including Vista Magazine, Time (Hispanic version), San Francisco Chronicle and others.
One of the great pleasures I derive from my photography is meeting interesting people and finding their beauty…
Portrait photography is my passion.  Every day I am grateful to my friends and clients who allow me to capture a moment in their lives, a moment that will last forever.  It lives on through their lives, the lives of their children and beyond.  It's very special, it's a gift and I want to share that gift with you.
Why do I make women's portraits?  Having struggled with my self-image for years, I get it when other women express that fear.  I hated to be photographed and hid behind the camera.  After facing my fears head on, now I enjoy being photographed.  Women are so generous with others, we sometimes forget to be generous with ourselves.
When is a good time to have your photo taken?  There are so many occasions to celebrate with a photograph: When you're starting a new business or already are a successful entrepreneur.  Are you celebrating life?  Honoring a special anniversary with the love of your life?  A Mother With Daughter/s portrait is an instant heirloom.  These are times when I can bring out your best!
I want to create your experience, one that is uniquely yours.  We each have our own beauty and we have a hard time seeing in ourselves what other people see in us.  It is my pleasure to uncover that spark of beauty within you.  I believe all women are beautiful.  It is my privilege to capture your beauty, your precious moments… moments that will last forever.
Come to my beautiful world, my bed of roses.
Love and live...
Mary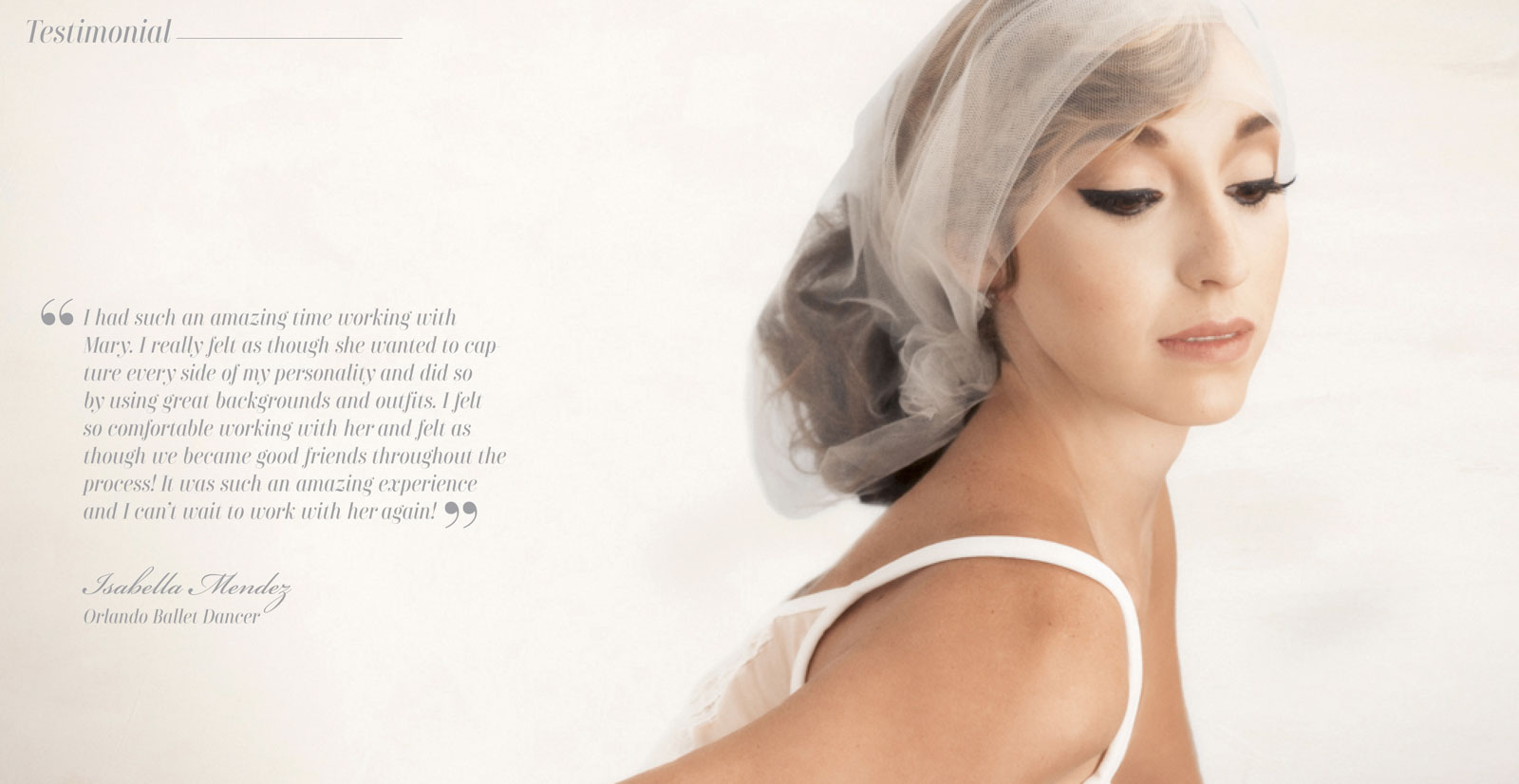 "I had such an amazing time working with Mary. I really felt as though she wanted to capture every side of my personality and did so by using great backgrounds and outfits. I felt so comfortable working with her and felt as though we became good friends throughout the process! It was such an amazing experience and I can't wait to work with her again!"Isabella Mendez - Orlando Ballet Dancer