BOOK A PORTRAIT EXPERIENCE
BOOK A PORTRAIT EXPERIENCE
It is my mission to create the most beautiful portraits you have ever had. I want to show you how beautiful you are; I want you to love yourself again.
My portraits make my clients look and feel like the confident women that grace magazine covers.
Experience a portrait session with me! Please call or fill in this short form and you will be contacted to set up an appointment at your convenience.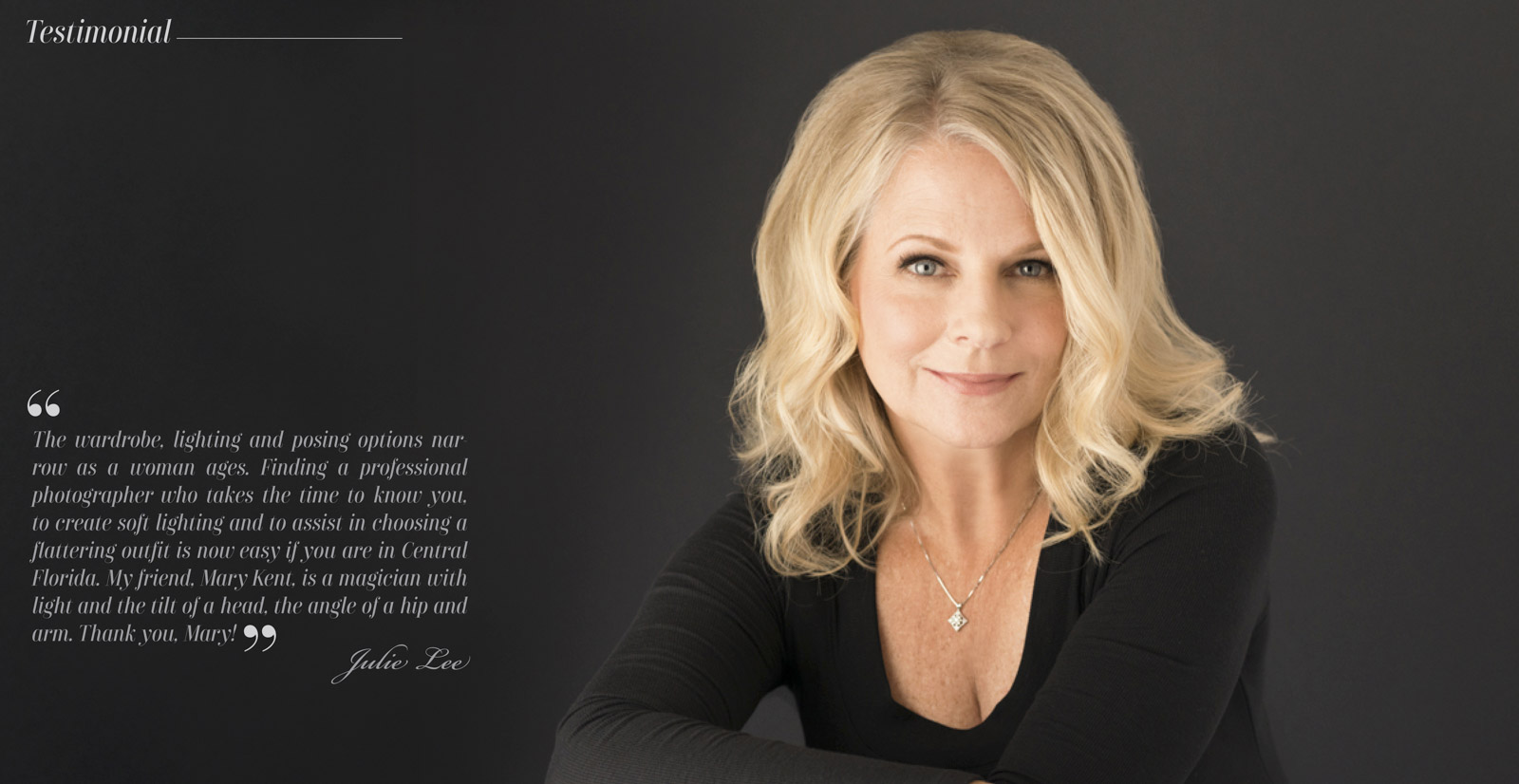 "The wardrobe, lighting and posing options narrow as a woman ages. Finding a professional photographer who takes the time to know you, to create soft lighting and to assist in choosing a flattering outfit is now easy if you are in Central Florida. My friend, Mary Kent, is a magician with light and the tilt of a head, the angle of a hip and arm. Thank you, Mary!"Julie Lee